The Lahore Lycetuff is a project of Education Development Network. The organisation's vision stands still to not only provide quality education but to serve the community by providing standard Education at an economical cost.
The Lahore Lycetuff
The Lahore Lycetuff is a landmark project of EDN (Educational Development Network). Lahore Lycetuff is a new shining star having 16 years of excellence in education sector and here youth is truly transformed. The admissions are now open and we guarantee that your child will learn everything with a new touch of innovation and creativity in a well furnished and creative environment. Get your children enrolled and let them have the education they deserve. Grab the seat for your child!
We have state of the art facilities including CCTV monitoring, audio and visual support for effective learning, air conditioned class rooms and computer & science labs.
This new year, let us all commit to the education of our children who are the future of not only this nation but the whole planet. To create a society where quality education will be regarded as the core building block of the nation, Lahore Lycetuff School will continue to play its part in 2022 as well.
LEARN ABOUT EDN
TLL is all about
Strategy
Planning
Building
with its responsive team work.
TLL is a multifeatured verstile plateform which provides basic framework and support for our other projects and institutes. So we at TLL have a process in loop which is monitoring, supporting and syncronizing the integrity of modules.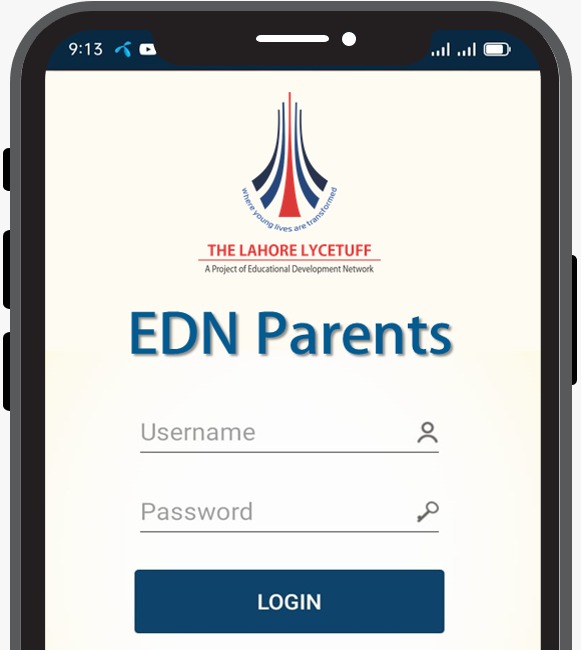 EDN Parents -Android Application for the Lahore Lycetuff Schools

Features
---
AeU Malaysia - Lahore Faciliation App

Features